Brooklyn High-Asset Divorce Lawyers
Your High-Asset Divorce Does Not Have to Be High Stress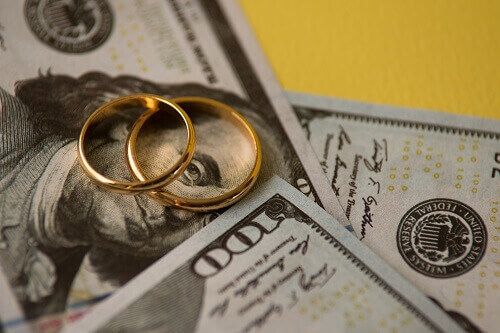 Divorce is seldom easy, and complex assets or high net worth may magnify the conflicts. If one or both spouses have significant wealth, many complications may arise whether they choose to litigate their divorce or take a less contentious path.
Most divorcing couples face similar issues, including child custody, child support payments, spousal support, and the division of assets. For marriages with a high net worth, however, these issues may be even more challenging to resolve. Determining which assets are marital and which are separate along with determining the actual value of the assets is where Arnel Law Firm can step in to protect your interests.
Call 718-550-3024 to request a free consultation with a high-asset divorce lawyer in Brooklyn.
Properly Valuating Complex Assets
It is not always easy to put a value on an object, but this is a critical step in the process of property division. You may not even realize how valuable your marital assets are if you or your spouse own a cash-based business or have other unreported income.
Our Brooklyn high-asset divorce attorneys can assist you in reviewing assets, including:
Intellectual property
Real estate
Fine art
Family heirlooms
Cars, boats, and other vehicles
Stocks, bonds, and mutual funds
Retirement plans and investments, including foreign funds
A full disclosure of all assets is essential to a fair process. A spouse who conceals, dissipates, or devalues assets denies you of what is rightfully yours. You need an attorney who will focus on protecting your welfare and working to obtain a fair and equitable share of the joint assets.
Arriving at a just separation of complex assets requires efficiency and attention to detail. Our founding attorney, Curt Arnel, spent years helping people reach their financial goals as a certified public accountant. The division of assets is not just about weighing the value of the objects. You will also have debts, liabilities, and tax implications to consider, as well as adjustments for spousal support.
Contact Us for a Free Initial Consultation
We are not afraid of the challenges that often come with high-asset divorces. Our lawyers are dedicated to meeting your needs with discretion and respect. We can work toward the solution that helps you reach your unique goals for your post-divorce life. We represent clients throughout New York City, including Brooklyn, Manhattan, and Queens.
Call 718-550-3024 or contact us online to learn more and get started on your case.
Personalized solutions for you.

Every case has its own unique circumstances that requires a methodical, thoughtful plan.

Protect your assets and future.

Safeguarding your best interests is always at the forefront of our approach to your case.

Experience makes the difference.

No matter how simple or complex your case, experience is essential in obtaining results.