Grandparents' Rights Attorneys in Brooklyn
Representing Grandparents throughout New York City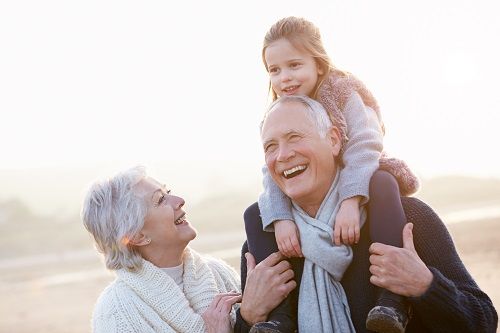 Grandparents can have a profoundly positive influence on their grandchildren. Unfortunately, when a couple gets divorced or splits up, grandparents can feel pushed out of their grandchildren's lives.
The experienced legal team at Arnel Law Firm in Brooklyn, New York, advocates aggressively for grandparents' rights. We understand that you want what is best for your grandchildren and wish to maintain a positive relationship with them. Our grandparents' rights lawyers in Brooklyn are prepared to help you seek the appropriate avenue to establish and protect your rights.
Give us a call at 718-550-3024 to get started on your case with a free consultation.
The Laws That Govern Grandparents' Rights
New York laws offer greater protection for parents than for grandparents. As such, parents have more power in making decisions that affect their children, including whether grandparents have access to the children.
However, there are situations where grandparents can take legal action and request visitation or custody rights. We can review the facts of your situation during a free consultation and provide a straightforward opinion regarding whether further legal action is warranted.
Are You a Grandparent Seeking Visitation?
Grandparents generally seek visitation when their own child – the grandchild's parent – has passed away or has infrequent visitation with the child. The standard for awarding grandparents with visitation rights depends on the quality, frequency, and recency of the pre-existing grandparent-child relationship.
Beyond visitation, grandparents can petition a court for custody of a grandchild under certain circumstances. Generally, this requires proving to the court that the parents are abusive or unfit to take care of the child. Courts do prefer family resources to step in when the natural parents are unable to properly care for their children.
Arnel Law Firm Can Help
The laws regarding grandparents' rights are complicated and often dependent upon the unique facts of each case. Our Brooklyn grandparents' rights lawyers understand your desire to maintain this rewarding relationship. We are prepared to fight for your right to spend time with your grandchildren. Arnel Law Firm also serves clients throughout Manhattan and Queens.
Contact us today to schedule a free, no-obligation consultation.
Personalized solutions for you.

Every case has its own unique circumstances that requires a methodical, thoughtful plan.

Protect your assets and future.

Safeguarding your best interests is always at the forefront of our approach to your case.

Experience makes the difference.

No matter how simple or complex your case, experience is essential in obtaining results.