Brooklyn Child Custody Attorney
Visitation Lawyers in Brooklyn – Putting Children First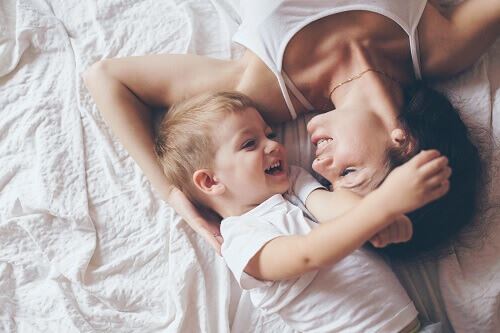 Most parents are primarily concerned with maintaining a strong and positive relationship with their children. As a result, they focus intently on protecting their time with their children when drafting agreements regarding custody or visitation.
New York family law attempts to balance the interests of all parties involved while ultimately acting in the best interests of the children. Courts do not automatically aim for a 50-50 split in terms of actual time with the children, yet many of today's parenting plans do come closer to providing equal parenting time for both parties.
Whether you are an unmarried parent seeking custody of your child or a parent negotiating custody arrangements during divorce, Arnel Law Firm is here to help. Our Brooklyn child custody attorneys serve clients throughout Kings County, Manhattan, and Queens.
Call us at 718-550-3024 to take advantage of a free, no-obligation consultation. We serve Brooklyn and all of NYC.
Seeking Positive Resolutions
At Arnel Law Firm, our child custody lawyers in NYC strive to see that the children will benefit from the best that each parent has to offer. In a fight, kids see the worst side of their parents. A good result is when they get the best of each parent, and we know how to make that happen.
We work closely with clients and opposing counsel to reach a positive settlement during negotiations over custody and visitation plans. By agreeing to terms without going to court, parents keep more control over the critical decisions that will shape their lives and the lives of their children.
Taking Custody Cases to Court
If an agreement cannot be reached, custody and visitation are determined by a judge. Litigation involving child custody is heard in New York Family Court or the Supreme Court of New York.
Our child custody lawyers in Brooklyn are experienced litigators who have a thorough understanding of how to prepare the strongest possible case. We have a strong track record of producing favorable outcomes for our clients in custody matters, even when the odds seem to be working against us.
In custody and visitation cases, we frequently have the assistance of an attorney for the child (AFTC), formerly known as a law guardian, who represents the children. Attorney Curt Arnel previously served as a law guardian in many cases, so he understands how to work with the attorney appointed to serve your children.
Representing Parents with Special Needs Children
Our Brooklyn child custody lawyers also have extensive experience working with parents who have special needs children, including children with attention deficit hyperactivity disorder (ADHD), spina bifida, learning disorders, speech and language delays, and other physical limitations. We are committed to leveling the playing field for these children.
We understand that a parenting plan for a typical child may not be appropriate for an autistic child or one with other developmental issues. We are sensitive to the care that must go into creating a parenting plan for families with special needs children who require unique accommodations. We are familiar with individualized education programs (IEP), mainstreaming, and more. Our child custody attorneys in Brooklyn ensure that you and your child's best interests are protected in negotiations and in court.
We are happy to answer your questions regarding custody or any other divorce matter during a free consultation. Contact us at 718-550-3024 to schedule an appointment.
Personalized solutions for you.

Every case has its own unique circumstances that requires a methodical, thoughtful plan.

Protect your assets and future.

Safeguarding your best interests is always at the forefront of our approach to your case.

Experience makes the difference.

No matter how simple or complex your case, experience is essential in obtaining results.