Brooklyn Spousal Support Attorneys
Representing Divorcing Spouses in New York City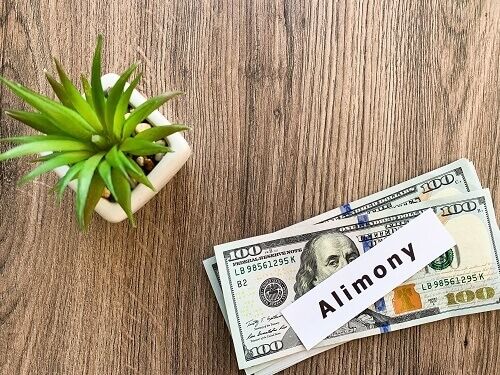 Many divorce lawyers handle spousal maintenance, but few of those attorneys also have extensive knowledge about financial matters. Our founding attorney, Curt Arnel, uses his background and financial knowledge to give clients an edge in spousal maintenance matters. With over 40 years of combined experience, our Brooklyn spousal support lawyers are prepared to help you achieve a positive resolution to your case.
Call us at 718-550-3024 for a free consultation. Our Brooklyn spousal support attorneys also represent clients in Manhattan and Queens.
How is Spousal Support Calculated in New York?
In New York, divorce courts look at the pre-separation standard of living as a major factor in determining spousal maintenance. Each person's ability to be self-supporting is also a major factor. The court recognizes that the parent with child custody may be unable to work full-time because of childcare responsibilities and makes decisions accordingly.
Keep in mind that courts do not award spousal maintenance to "punish" or "reward" a spouse. If one spouse is caught cheating, for example, he or she will not necessarily receive less alimony or have to pay more as a result.
Divorce is the breakup of an economic partnership as well as an emotional relationship. The court does keep track of the fact that alimony and child support may be coming from the same source and does not want to overtax a person's resources.
Why Choose Our Brooklyn Spousal Support Attorney?
Given his background as a CPA, Attorney Curt Arnel is uniquely qualified to handle divorce-related financial matters. Our firm is prepared dig for assets and find clues in financial documents— such as tax returns, loan applications, and insurance applications—that many other divorce lawyers may overlook. For example, if an opposing party is in a cash business, Curt can use his training in accounting and auditing to show that someone is making more money than they admit they are making. This can help you obtain better settlements, more alimony, and more child support.
Mr. Arnel can also cross-examine CPAs and other expert witnesses very effectively and use forensic accounting and cost of lifestyle analysis to learn more about what assets a spouse may be concealing, which can also come into play during the division of assets.
Questions About Alimony? Call Us Today
At Arnel Law Firm, we know what to look for and how to interpret what we find. We also know how to work with pension experts, actuaries, and appraisers. In addition, we can help you value your divorce settlement to determine the tax impact.
Contact our Brooklyn spousal support attorneys at Arnel Law Firm to get started with a free, no-obligation consultation.
Personalized solutions for you.

Every case has its own unique circumstances that requires a methodical, thoughtful plan.

Protect your assets and future.

Safeguarding your best interests is always at the forefront of our approach to your case.

Experience makes the difference.

No matter how simple or complex your case, experience is essential in obtaining results.