Filing for Divorce in Brooklyn
Our Lawyers Handle Divorce Cases in Kings County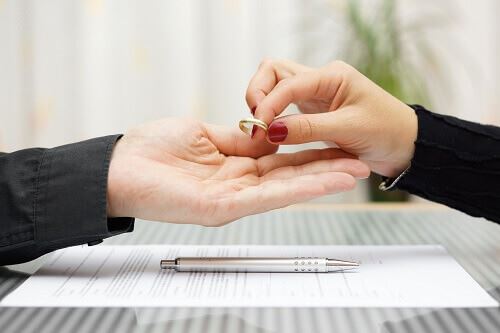 Whether you expect your divorce to proceed smoothly through negotiations or you think things may be aggressively contested, it is important to be represented by an experienced attorney who will take the time to understand your situation and develop a legal strategy that accomplishes your key objectives.
At Arnel Law Firm, our divorce attorneys have more than 40 years of cumulative experience handling divorce and all the legal issues that come with it. If you select us to represent you, we become committed to putting you in the best possible position to begin your post-divorce life.
That means protecting your interests and fighting for your rights in terms of child custody or visitation, property division, child support, enforcement of support orders, spousal support, and more. Whether you are seeking a divorce involving significant assets or require a same-sex divorce, we help with a wide range of divorce issues.
Call us at 718-550-3024 to get started on your case with a free consultation.
Our Attorneys Have the Skill You Seek
At Arnel Law Firm, our legal team is fully capable of handling complex divorces involving substantial assets or family businesses. We take the time to fully understand your situation and talk through your objectives before creating a legal strategy.
If you and your spouse are aiming for an amicable split, we will lead you through the collaborative divorce process to resolve matters efficiently and cost-effectively, reducing the stress for all involved.
If you expect more of a contested divorce, we will stand by you throughout the process and ensure that your rights are protected. Our experienced guidance will help you distinguish between the issues that are worth standing your ground on and those in which it makes more sense to reach a compromise.
Equally Effective in Negotiation & Trials
An experienced trial lawyer is an effective negotiator. If a lawyer is afraid of going into the courtroom, that lawyer will have no leverage in negotiations. We are at home in the courtroom and arguing at trial, so we can negotiate from a position of strength. When we face an opponent and determine that he or she will not be able to match us in trial, we know that we have the upper hand. Having handled these cases day in and day out, taking them to trial and winning, we also know that no opponent will get the upper hand over us.
In negotiation, we assist you in reaching as many agreements as possible with your spouse. By doing so, both of you retain optimum control over the structure of your post-divorce life rather than leave these critical decisions to a judge who does not know you or your children.
Same-Sex Divorces
When New York lawmakers passed the Marriage Equality Act in June 2011 allowing same-sex couples to legally marry, it opened up an entirely new area of family law. Our lawyers also handle same-sex divorce cases. We welcome the opportunity to answer your questions and assess your case during a free consultation.
Contact us at 718-550-3024 to get started on your divorce case in Brooklyn. We also represent clients in Manhattan and Queens.
Personalized solutions for you.

Every case has its own unique circumstances that requires a methodical, thoughtful plan.

Protect your assets and future.

Safeguarding your best interests is always at the forefront of our approach to your case.

Experience makes the difference.

No matter how simple or complex your case, experience is essential in obtaining results.