Brooklyn Family Law Attorneys
Brooklyn Family Lawyer - Serving Clients in Kings County & Beyond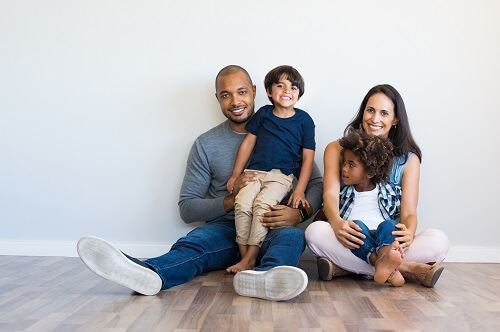 At Arnel Law Firm, our Brooklyn family law attorneys are focused on providing skilled family law representation for people in the five boroughs of New York City and all the surrounding counties. With more than 40 years of combined experience handling the full scope of family law issues, Brooklyn family lawyers Curt and Lauren Arnel understand how to resolve the numerous challenges that may arise in these cases.
Contact us online or call 718-550-3024 for a free initial consultation with our family law attorney in Brooklyn.
Strategies Tailored to Your Situation
At Arnel Law Firm, our family lawyer in Brooklyn carefully crafts legal strategies that are personalized to suit each client's unique situation. Our family law services are designed to advance your interests and protect your rights.
Let our Brooklyn family law attorney help you with your case involving:
High-asset divorce — Divorce that involves significant assets can become complex. That is why it is so important to have an experienced family law attorney like ours to handle such issues.
Child custody and visitation — Our family lawyers are committed to protecting your relationship with your child whether you expect to be the custodial parent, or you want to ensure proper visitation time.
Child support — We ensure that support payments are fair and fit your financial situation.
Spousal support — Arnel Law Firm can provide the necessary information to reach a fair agreement on payment amounts and the length of time that alimony is paid.
Property division — Because New York's "equitable distribution" laws aren't as straightforward as they sound, an experienced Brooklyn family law attorney is critical to protect your best interests.
Complex property division — Mr. Arnel's in accounting and finance allows him to understand detailed financial reports, business ledgers, and more.
Modifications — Our Brooklyn family lawyers can petition the court for revised child support, custody, or visitation arrangements if changed circumstances warrant it.
Parental relocation — We can assist a custodial parent who needs to move away due to a new job or for other reasons. We can also help a parent block the other one from moving away with the children.
Parental alienation — Arnel Law Firm can take legal action if one parent attempts to alienate a child against the other parent.
Orders of protection — We seek protection for victims of domestic abuse and fight false accusations of domestic violence.
Grandparents' rights — We can help grandparents maintain strong relationships with their grandchildren or petition the court for legal custody if both biological parents are unfit or unable to provide a safe environment.
Enforcement of orders — We can help you petition the court if support or visitation decrees are not being followed, including back child support and violations of court orders.
Child abuse and neglect — Our family lawyers in Brooklyn assist parents when a child is put in a dangerous living situation and defend parents against false accusations of abuse.
Paternity — Arnel Law Firm can help establish an individual as a child's father for purposes of support or visitation rights or defend against a paternity case.
Prenuptial agreements — Protecting individual assets that are brought into a marriage is a wise idea for individuals with substantial wealth or small-business owners, and those with children from prior marriages or relationships.
Divorce and tax issues — Mr. Arnel ensures the most effective structure in various agreements is used to minimize tax consequences.
Family court — Our family law attorneys in Brooklyn tackle legal matters that affect the lives of children and their parents, including child abuse and neglect, custody and visitation for unmarried parents, foster care, and paternity.
Same-sex relationships — We handle issues involving children, property, and support for LGBT couples.
Annulments — Talk to us about your situation and we can determine whether an annulment is an option for you.
Mediation and collaborative divorce — Mediation is a means of resolving divorce issues and avoiding litigation that can save both time and money.
Our Brooklyn Family Law Attorneys Are Ready to Serve You
Our priority is to put each client in the best possible position following their family law case. We take the time to understand your unique situation and talk through all your options before creating a legal strategy that suits your objectives. Arnel Law Firm serves clients throughout Brooklyn, Kings County, Manhattan, and Queens.
Start with a free consultation with our Brooklyn family lawyer who can assess your situation and recommend the next steps to take. Call 718-550-3024 now.
Personalized solutions for you.

Every case has its own unique circumstances that requires a methodical, thoughtful plan.

Protect your assets and future.

Safeguarding your best interests is always at the forefront of our approach to your case.

Experience makes the difference.

No matter how simple or complex your case, experience is essential in obtaining results.