Property Division Attorneys in Brooklyn
Ensuring the Fair Division of Marital Property in Kings County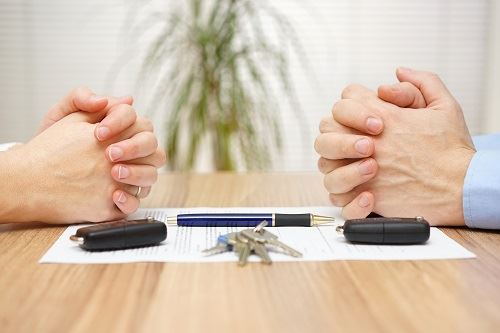 Dividing the assets and debts that you have accumulated during your marriage is one of the most stressful and contentious parts of a divorce. As an "equitable distribution" state, New York requires that marital property is divided equitably between the spouses in a divorce. Any property acquired or inherited before your marriage will likely be considered separate property and will not be subject to division unless it was with marital property.
At Arnel Law Firm, we work hard to find fair solutions to asset distribution through negotiations rather than through drawn-out litigation. That said, our Brooklyn property division lawyers are always trial-ready in the event a more aggressive approach becomes necessary.
Contact us online or call 718-550-3024 now for a free consultation.
We Have Real Financial Training
Attorney Curt Arnel's training and work experience as a certified public accountant provide insights and an understanding of complex financial matters that are unique among family lawyers.
His skills allow him to:
Value complex holdings, including real estate and retirement accounts
Determine the value of family businesses
Uncover hidden assets and deferred income
Peruse tax statements and understand financial records that affect child support, alimony, and asset division
We also have established strong relationships with many other financial specialists, including appraisers, real estate agents, pension evaluators, forensic accountants, actuaries, and more.
New York judges weigh a number of factors to determine how to arrive at an equitable distribution of property. These include:
The length of the marriage
Earning power of both spouses
Separate property of both spouses
Wasteful dissipation of marital assets
Responsibility and care of any children
At Arnel Law Firm, we can protect your interests and act as your advocate on all asset division matters. You can count on our Brooklyn property division attorneys to fight for you. We also represent clients in Manhattan and Queens.
Call 718-550-3024 to schedule a free consultation.
Personalized solutions for you.

Every case has its own unique circumstances that requires a methodical, thoughtful plan.

Protect your assets and future.

Safeguarding your best interests is always at the forefront of our approach to your case.

Experience makes the difference.

No matter how simple or complex your case, experience is essential in obtaining results.